lingo of my inner voice
Sunday, June 19, 2005
Yaaron Ka Concert
When there is a special day, a special program on TV and a holiday then you gotta celebrate! Ate delicious pasta with garlic bread, potato skins with sour cream and ofcourse some PEPSI
(chupke chupke pee thee)
; a bar of snicker to finish it off. Don't get jealous!! now after all this yummy delight which is actually a torture to my tonsils.. God have mercy on me. I don't wanna collapse again. I don't wanna fall ill one more time.
Watched
Yaaron Ka Concert
- a post Indian Idol extravaganza. Enjoyed it to the fullest. Here is the review of concert, The show was hosted by very talented and charasmatic Mini Mathur. She is did a kickass job. The first act was pretty rough, sounded like a song with mismatched vocals of three junkies. Then came Abhijeet Sawant and I was bored for a little while because now I am completely tired with the same one song that he sings on every single program. Aditi Paul was at her best, she made my day. I was so happy to see her again and glad to listen his gifted voice. Her charm is everlasting. Prajakta Shukre also impressed me abundantly, this time she was awesome which is a rare thing.
I hate this person called Rahul Vaidhya. He is nothing less than a clown, even worse.. atleast clown can entertain but unfortunately he can't. Then the punjabi boys Mukesh and Ravi and they set the stage on fire. I am sure the audience had a ballon their number. It was exciting to see all 11 finalist again on the same stage singing the title track of their first album Pal. Then trios came.. Amit tandon was good for the first time, Vishal Kothari and Rahul Saxena did a fair job too. Again the highlight was
ADITI PAUL
. She rocks man. Did I said something about Amit Sana.. he tried his best too and didn't fail to grasp my attention.
Grand Finale was a disaster. The main song of their upcoming album YAARON sung by all 11 finalists. No problems because in such live acts, mistakes are bound to happen. I listened the recorded track, it is the best song I have heard so far by them. The video is rocking, I love eveything about it - the feel, the camera work, the effects, the art direction, the concept every single thing. The only disappointment was that organizers didn't gave any respectable chance to Hareesh. He should've have been given more footage and atleast one solo song to sing.
Anyways It was a nice evening filled with happy moments, soothing music and scrumptious food. Thanks God and please keep me miles away from bad health.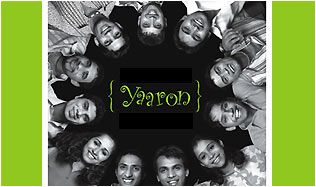 Pic courtesy:
SETINDIA
Scented Words posted by Raheel Lakhani :: 11:52 PM :: 0 Comments:

---------------oOo---------------