lingo of my inner voice
Wednesday, March 29, 2006
WSF Day 4 and Closing Pelinary.. are you watching?
28th March 2006Day 4
started pretty late but with full swing. SriLankan Theatre Arts Group presented two symbolic plays on emotions Love and Power. It was interesting to see a play with so less props, costumes and only body language, expression, sounds and songs backed up by a single dhol(drum) beat. The first play discussed that we find love everywhere but it is in ourselves, it is in unity and inter-faith harmony. We can only burst the baloon(negative effects) of Globalization by coming together and fighting against social evils like famine, terror, child abuse, environmental pollution, ethnical conflict and diseases(which were shown as human graves in the play).
It is with love that we actually remain alive. The second play named 'Truth' discussed that we have fear from truth but still we try to find it. People stop us from knowing truth as if someone will find it then he will start blackmailing. He will start abusing others with his power. This makes power so worthy that people are always after it. But if everyone unites and forget about getting the power then they can defeat the power itself and eradicate it's ill-effects from society.
Second seminar that I attended was about a resolution shaped up after a meeting in Mumbai about Pak-India Friendship and to discuss it in Karachi during WSF was a step further in realizing that team. We all exchanged email addresses and I hope something positive will come out of it.
Then for few minutes I attended a seminar on 'Alternative Media' They discussed that media shapes up public's mind but the commercialized aspect is taking it into a wrong direction. Heads and corporate nexus operates it in this age of no-liberalism and try to glamourous the headlines to sell advertisments and above all newspapers. News looks like news but is in reality nothing less than trash or fluff. I didn't find anything worthy in the seminar and on the top of it the venue was very noisy and I was damn tired so I just left it in half time.
After asking every single volunteer, I didn't get any credible answer where the short films will get screened. But to my good fortune, I met with the director and he told me the venue and also asked to write something soon for his future projects. First short was titled 'Dair Pehley Hi Ho Chuki Hai'(It is already too late) directed by Tahseen Ahmed. The film discussed the problems facing by Pakistan and also criticized the defence budget of the country. It said that governments won't be doing anything but it is the work of local public of both countries to find the hidden enemy who is killing them. One Air Fighter cost $4 million and it costs only $1 to immunize a child which means that by cutting this expense 4 million children can be immunized. It costs $90 million to buy a Mirage but only $30 per annum to give a child primary education which means that by cutting this expense $3 million children can be educated. It costs $300 million to buy a defense submarine but only $5 to give pure drinking water by which 60 million people in the world can drink pure water which will also decrease the disease rate.
Second Film 'Split Second' was directed by Kazim Shah. I liked the details in this film and was very well executed with such low budget. It discussed about violence.. some die for money, some die for honor and some die out of sheer stupidity.
By large, the day eas spent in watching pieces of arts.
29th March 2006
The closing pelinary
was very disappointing. Representatives from different countries expressed their thanks to Karachi for their hospitality and were amazed to see the participation of different classes in the forum from all over the Pakistan. According to them, they saw a new Pakistan. They said Another World is Possible and stepped out of the stage. Indian representative narrated a very good story about her journey that once she told a rickshaw person to drop her to WSF and when the rickshaw person came to know that she was an Indian he even charged lesser money from her. The cultural show was quite amazing which had Rajisthani Folk Singers. All the people stand together on the theme song of WSF 2006 Karachi with holding each other hands directing towards the sky and I just left the arena. I wasn't there to see such scenes but to listen something informative and I was also late for some another important work.
Nonetheless, WSF was a great learning and interactive experiences where I made some new friends and atleast interacted with people from such diversed cultures and classes. Indian, Srilankan, Chinese, Malaysian, Japanese, Phillipinese and Australian people were very nice and courteous. They loved the culture, sufi poetry and not to forget khatti chaat and theeki biryani. I also became friend of a kid who was a street child. He was so sweet. I shot a photo of his as you can see, that innocent soul thanked me for that, he said "Uncle aap ka thank you aap ne mera photo khecha tha naa" and I couldn't do much more for him :(
WSF 2006 Karachi discussed about various topics including Peace, Anti-Imperialism, Anti-Globalization, Inter-faith Harmony, Povery Eradication, Labour and Peasent Problems, Human Rights, Child Labour, Women Empowerment, Nuclear Issues, Corporate Issues and ofcourse Social and Cultural issues as being a social forum. Total 200 rallys, 20 exhibitions and 40 conferences were held. The one thing that I hated about the forum that they kept on promoting Anti-Globalization which is such a wrong perspective. We should try to eradicated the negative effectgs but Globalization in itself is a very good thing. The only problem is that how to use it effectively. Without the phenomenon of Globalization, no World Social Forum couldn't have existed in the first place.
The wall you see in the picture below is an creative project idea of cultural committe at WSF where everybody wrote messages on small tiles and then pasted it on the wall which will now be displayed in some public space. Pictures of some tiles will be uploaded tomorrow at
HOPE
blog.
PS: More WSF Pics will be coming soon at
my deviantart gallery
Scented Words posted by Raheel Lakhani :: 6:58 PM :: 3 Comments:

---------------oOo---------------
Monday, March 27, 2006
WSF - Day 2 and 3.. are you listening?
26th March 2006
Day 2

started with a great workshop about 'The effects of Globalization on the state of Education' specially in Pakistan organized by

ActionAid Pakista

n. It was something worth listening and got alot of information about the issue and how can one face the challenges and solve it. Being a teacher and a student myself, it was very interesting experience. Again my articles will be coming soon sometime in next month about all the interesting topic upon which I am working on these days.


Then I had alot of fun seeing all the cultural shows including dance performance by sindhi women and punjabi men which was highly inspired with gujrati culture :) I took alot of photographs which was great fun because writing, filmmaking and photography are my passions. There was also an silent repetitive act by a theatre group which was very creative and hardhitting, a man tied with strings representing Iraq is being pulled by a man dressed as if he is

the

America. The guy's face expressions, enthusiasm and performance was worth watching. I was amazed that how can he do it with such perfection again and again as it was very tough because alot of physical exertion and emotion was involved. It is not easy to make faces, scream, getting pulled and then falling on the streets for 30 mins continuously. Pakistani people are cheetas of Arts and I am very proud of our artists. After that I waited 1 hour for a session about which I was very much excited but the presenters were using such difficult language and terms paired up with philosophy plus I was very much tired so it was an utter disappointment. Agony built up, when I couldn't find where the main pelinary is being held in which personalities like Sania Saeed, Rahul Bose, Rahat Kazmi and Nafeesa Shah were supposed to speak. After much deliberation, I was told that event got cancelled because of the cultural pelinary which was scheduled in Stadium. Okay not bad, Nafeesa Shah presented a very sarcastic funny piece of her writing about 'Tailored Democracry of Mushi, the muchi man'. After that Shadow theatre was performed by a theatre group 'Agehi' meaning awareness. It dealt with issues regarding injustice to women like honor killing, rape, unfaithfullness, domestic violence etc. The script and the voice over was excellent and the whole experience was breaktaking. My one wish came true.. a creative shadow theatre was in front of my eyes to entertain me, to make me think and learn as it was linked with a purpose without which any art is senseless or maybe just an entertainment.

27th March 2006

Day 3 was the shortest day, reached WSF at 6 PM and left the arena by 9 PM but it won't be wrong to say that time bet itself as it was the most interesting and inspiring session for sure. The first session that I attend was a round-table discussion on 'The Empire and the Religious Wars - How to create peace and inter-faith harmony' organized by Peace for Life. My views and opinions were highly appreciated and people took it very positively. It was nice to see that humans in real sense i.e. thinkers exist and agreed upon majority of their opinions. The ones which were not acceptable to me and could be controversial were not expressed for some very good reasons. Still everybody thought that Religion is a personal experience and it should be more about spirituality and morality, everybody should raise their voices against when leaders misuse their power by taking wrong steps on the name of religion or by taking advantage of religion itself to increase political and cultural tensions. The great merit of this discussion was 'Speech Less, Speak More Phenomenon' I made alot of local and international friends. Its always nice to share ideas and thoughts, above all learn from them :). I am working on fews articles but it will take hell lot of time because topics are about more than 5 and the life is very hectic :(.


Then I saw some parts of a documentary on the depressing situation in the region of Jammu and Kashmir. It was heartening to see that how women face problems there and who they are harrassed because the individuals who suffer the most in the war-like situations are women as they see the actual aftermath when their husbands get disapperead out of nowhere and then they are like half-widows waiting days and night that if he would be alive then he will come. These disapperances are so large in number that it will take days to even record them.

Women have to suffer as their freedom and space gets restricted. A Kashimiri female who wasn't living in Kashmir wanted to go back to her home but was scared and thinking whether to go or not. Majors calling young females at wee hours of night and try to harass them. One woman expressed her deep views in this simple sentence, "They don't see us as humans." A girl who likes education more than playing but has no family members alive so she lives with another family is the real occupied Kashmir's story. Children are so scared that if they see Sikhs they start screaming, 'Military, military!' This is how deep the fear is! From 2000 to now 50000 people are psychatrist patients out of which 60% are women. Suicide and Drug Abuse rates are increasing with every sunrise. There is no difference between dawn and dusk for an innocent child who thinks that if his father would have been alive, it would have been the greatest happiness for him. Even the Indians nationals or Hindustani as they call themselves in the area said that they don't want to be Hindustanis because the voilent army who is killing and harrassing innocent people is among them, the Hindustanis. A young boy expressed his views like this, "In Kashmir, every day my people kill each other. A day will come in one home, brother will kill brother and then everything will get finish, nothing will be left" and a tear rolls down on his pink cheek. Not him but the audience watching also had tears in their eyes. No one wants wars, everyone is for Peace. It is the people in power who use powerless for their evil desires and plans. Another world is possible* but it will take time and while the time actually arrives there will much more sacrifices and much more killings in order to achieve Peace, in the name of Peace. It is an important confession for me is Today I understand that Freedom is a great blessing and now no doubts about that.

At night, Indians and Pakistani present at forum gathered in a circle with posters about various issued raised and discussed at the from and also lit candles for Paki-India People's Friendship. It was 9 PM and I saw people from Sirilanka who were playing rasura(a gujrati dance where people clap and move in circle) on the beat of a dhol and being a Gujrati I was tempted to join in but what to do afterall time was a killing factor :(

More tomorrow!!

*The theme of WSF 2006 being held in Karachi
Scented Words posted by Raheel Lakhani :: 11:39 PM :: 0 Comments:

---------------oOo---------------
Saturday, March 25, 2006
World Social Forum - Day 1

Okay so as you people know I planned to attend the WSF today and I did too. Firstly, I was late so I fetched a rickshaw to reach the venue but the poor rickshaw stopped after every 1 or 2 minute which seriously pissed me off because there was some problem with engine or something like that and with much agony, I finally reached the venue.

What I just hated about the forum was nothing was organized and the volunteers were mere spectators who have come for fun because maybe they had nothing better to do. It is such a shame that the local volutneers doesn't know what is happening and where the allotted seminars are taking place and I had to ask foreigners that can you please guide me where A lane is or where D-103 section is located. On top of it, the distribution of venues inside the KMC Sports Complex is so senseless that you have to move in circle and take a round of the whole ground.. I mean a person who wants to lose 10 kilos in a day should visit WSF because you are required to walk for miles and miles for hours throught the day. The should have distributed according the proposed themes but they have just planned the locations so hap-hazardly.

Another thing that really disappointed me was at most of the places, nothing was going on. I mean half of the tents alloted for seminars were empty or if somebody is speaking about any topic, it was so irrelevant and over-the-top politcal speech type narration that it wouldn't serve any help for practical scenario.

After such misery, a ray of hope invited me to come into the main stadium and the most magical, profound and logial session started. It was about imperialism and basically how a nation can logically defeat America in there evil plans against humanity in whole and what should be long-term strategic vision of poor or opressed countries. Everyone agreed that powerless people didn't have any grudges, it is the people in power who misuse it for many reasons. Tariq Ali(author, filmmaker and historian) and Jeremy Corbyn(Member of Parliament UK) were the heroes of the pelinary. Obviously I won't reveal what they said because after attending sessions throughout this week, I plan to write several articles on the topic discussed obviously backed up by own research and their lectures. One world I was impressed.

After such exhausting and tiresome day, there should be some entertainment too. So we joined a classical dance theatrical performance which talked about deforestation, global harmony, self-propagation and minority rights. It was a nice viewing experience and philosophical too at the same time but unfortunately I only watched two performance and then left as I had some prior commitments.

After first day I know what to expect and from whom to expect because most Pakistani NGOs sucks. They don't have good scholars and intellectuals in their seminars and workshop so I will avoid them. Today I didn't get much chance to interact with foreigners and people from different countries and cultures but tomorrow I will look forward to do this.

Last but not the least, did I tell you that the rallys and their slogans were so hilarious :p

Note: If you are in Karachi, please join in. It is an off-day so everyone can come.
Main Plenaries for 26 March 2006

2:30 PM - Dignity Forum (Discrimantion and oppression, racism and casticsm)

6:00 PM - Politics and Religion (effects on culture expression)
(Speakers: Sania Saeed, Rahat Kazmi, Nafeesa Shah, Nilofar Farrukh, Mehar Afroz and Rahul Bose)

Scented Words posted by Raheel Lakhani :: 11:09 PM :: 4 Comments:

---------------oOo---------------

Another World is Possible

World Social Forum(WSF 2006) starts today in Karachi. I missed today's opening pleniary session which was conducted by some internation renowed personalities. But no problem, as I won't be missing any session from 25-29 for sure. Whether I meet and listen to famous personalities or not, I am sure there will be so much to know and learn about variety of topics anc cultures.. ohh I am more than thrilled!

At the same time, I am just doubtful that would it be a major hit as far as attendance is concerned? I am asking this question to myself just because Pakistani young generation can waste lots of money and time on entertainment but I am not sure whether they will be inclined to spend even an amount as small as 100 bucks for this great event, I mean 100 bucks for 6 days is nothing and still they wont come, is such a sad state of affairs. Why aren't people inclined towards learning and self-betterment? Such people tag others as nerds or over-efficient or boring because they themselves don't know the value of knowledge. Ohh just leave this topic! I am so excited to attend this event. I hope and I am sure that it will inshallah turn out to be a great learning experience.

If you are in Karachi then do attend this event, and you will also get a chance to bunk some classes ;). See ya there!

For more info,
http://www.wsf2006karachi.org
or you can also contact me if you have any queries. Trust me I am credible!! :p
Scented Words posted by Raheel Lakhani :: 1:37 AM :: 0 Comments:

---------------oOo---------------
Tuesday, March 21, 2006
Navroz, ...and the spring arrives with all its glory and a new journey starts!

(I am glad to tell you all that Chowk has also published this article of mine so you can now read an improved version here.)

Whether you celebrate it or not,
Wishing you and your family
Navroz Mubarak and a very happy astrological new year.

If we don't follow various calendars that exist in this world and move with time and laws of nature, 21st March is the real New Year when sun leaves the two goldfishes of Pisces, the twelfth sign of zodiac and takes all its glory to enter into the very first zodiac sign, Aries.

Navroz (Nau-roze) is a Persian word meaning 'New Day'., It is a festival which dates back to 3000 years where the King Jamshed of Iran called Astrologers and declared 21st March as occasion of Navroz which celebrates arrival of New Year and spring. Every religion or community celebrates Spring in their own unique ways but what I find special in Navroz is its exoteric meaning and historical links, after all the meaning and reasoning behind what we do always increases the importance.

Being a national festival of Iran, the spirit and the way they carry out rituals there is worth seeing but it is not limited to Iranians and Zoroastrians but it is also an important festive day for many cultures and religions. Specifically in Iran, on 12:00 AM people burn the woods and then burry the ashes left in the earth which symbolizes there promise that today they have bid goodbye to the evil and from this new day they will try to overcome those evils and will lead a virtuous life, will do as much good as they can. On 21st March they clean their houses, take bath and wear new clothes and perfumes as they believe that what they will do on the first day will have influence on the rest of the year. But the specialty is yet to come. Every house in Iran has a table which is decorated with seven things symbolizing different concepts regarding to the spring and New Year. All these things start with letter S, 'Seen' in the Persian language so this table is called 'Haft-e-Seen' (Seven S). When relatives and friends visit each other houses carrying gifts, they make sure that the see and enjoy the beauty of Haft-e-Seen in every house. The things may include the following as there is no consensus between which seven:


sabzeh - wheat, barley or lentil sprouts growing in a dish (symbolizing rebirth)
At the end of the celebrations after twelve days representing twelve zodiac signs, on the thirteen day, the sabzeh grown for the Haft Seen (which has symbolically collected all the sickness and bad luck) is thrown into running water to exorcise the demons from the household. It is also customary for young single women to tie the leaves of the Sabzeh before discarding it, so expressing a wish to be married before the next year`s Seezdah Bedar(the thirteen day of Navroz).

samanu - a sweet pudding made from wheat germ (symbolizing affluence)
senjed - the dried fruit of the jujube tree (love)
seer - garlic (medicine)
seeb - apples, (beauty and health)
somaq - sumac berries (the color of the sunrise)
serkeh - vinegar (age and patience)
sonbol - the fragrant hyacinth flower (the coming of spring)
sekkeh - coins (prosperity and wealth)


Other items on the table may include:


lit candles (enlightenment and happiness)
painted eggs, perhaps one for each member of the family (fertility)
a bowl with two goldfish (life, and the sign of Pisces which the sun is leaving)
a bowl of water with an orange in it (the earth floating in space)
rose water for its magical cleansing powers
the national colors, for a patriotic touch
a holy book (e.g., the Qur`an, Kitáb-i-Aqdas, Bible, Torah or the Avesta) or a poetry book (almost always either the Shahnama or of Hafez)


The Navroz in itself is so diversified and the respect for pluralism simply amazes me. It is celebrated in various religions like Islam, Zoroastrians, Christianity and Hinduism and in different countries like Iran, Pakistan, Central Asia, American, London and India. It is celebrated in other countries not as it is celebrated in Iran but the spirit and exoteric value can be seen everywhere but the change that you will see is that there will be no Haft Seen as in those countries it is not a national festival and during its journey in history it became part of many cultures, Navroz transformed itself into a social and self-renewal(religious) festival of these cultures or nations.

Now for my Muslim friends specially, I wanted to discuss its presence and importance in Islam. As Islam is so diverse in its nature, Navroz is not celebrated by every sect as some sects didn`t take forward this tradition with them but we can see that it existed even in the era of Hazrat Muhammad (P.B.U.H.). When Hazrat Salman Farsi entered into the circle Islam, Hazrat Muhammad being a keen observer and respecter of diversity, gave Navroz in the course of his life. Our Prophet also prayed for Muslims on this special day so with the entrance of Hazrat Salman Farsi Islam also got a gift of Navroz. Then the ritual also became a more important facet of Islam when the son of Hazrat Ali, Hazrat Hussain got married with SheharBano, the daughter of Iranian King.

It is believed by some that it was the day of Navroz when Hazrat Adam was bestowed with the soul. It was the day of Navroz when Hazrat Abrahim destroyed the idols. It was the day of Navroz when Hazrat Noah's Ark got rescued. It was the day of Navroz when Hazrat Ali repeated what Hazrat Abrahim did by standing on the shoulders of Hazrat Muhammad. It was the day of Navroz when our beloved Prophet summoned his last sermon to the mankind and completed a code of life for them. It was the day when Hazrat Ali got married with Hazrat Bibi Fatima.

I want to quote an ayah from Quran which fits in this article very well:
"Behold! in the creation of the heavens and the earth; in the alternation of the night and the day; in the sailing of the ships through the ocean for the profit of mankind; in the rain which God Sends down from the skies, and the life which He gives therewith to an earth that is dead; in the beasts of all kinds that He scatters through the earth; in the change of the winds, and the clouds which they Trail like their slaves between the sky and the earth;- (Here) indeed are Signs for a people that are wise." (2:164)

The sun rises with all its glory in the zodiac sign of Aries and as soon as its light illuminates the earth, as soon as new crop of wheat harvests, as soon as spring announces his arrival with blooming flowers and the sweet scent that fills the air, as soon as an egg gives birth to a new life in the form a chick, as soon as God bestows his guidance to the world, the new day starts. It starts with the message of new life, a new beginning to be exact. It starts with your promise of a better living, a life with a purpose and path leading to never ending self-improvement and social harmony. The lessons are uncountable, the lesson of submission to the will of God, the lesson of sweetness like sugar, the lesson of tolerance and humility like vinegar, the lesson of social harmony and care, the lesson of serving humanity, the lesson of thankfulness and seeing the positive side and the lesson of a respecting diversity and pluralism and to take it as a strength and as an asset. Though Navroz arrives at 21st March but every person gives birth to his/her own Navroz. The day when he realizes the truth, promises to follow the path of virtue and starts to implement it, a new circle starts, a new day starts, a new life like that chick starts and as there is no start and end to that egg there is no start or end of Self-improvement, Self-renewal and Spirituality, Navroz takes place in his/her own orbit.

Last but surely not the least, I would like to share a wonderful poem by Nasir Khusraw with you:



The soul of the universe
is the sovereign of time,
for God has raised up
the body through the soul.
When the auspicious Jupiter
saw his face, it became
the source of munificence,
the mine of good fortune.
As long as the clouds
of Navroz wash all quarters
of the garden with
showers of lustrous pearls;
and the nightingale laments
the rose at the break of dawn,
like a grieving soul
separated from its lover:
may the authority of
the sovereign of time
prevail over space and time
and the denizens of the world!



I hope you enjoyed this article and I hope that you will implement the essence of Navroz in your lives whether you celebrate it or not because its message in universal in nature.

Related Links:


21.03, a poem on Navroz by yours truly :)

(If you are not a deviantart member then feel free to comment on my poetry here on the blog)

A short story - A fish and its pair , a piece from Iranian Literature


Scented Words posted by Raheel Lakhani :: 3:03 PM :: 6 Comments:

---------------oOo---------------
Sunday, March 19, 2006
Confession

As I said in my last post that I think this blog of mine has turned into a shit and I will discuss more about it next post, so here I am discussing my own shit. I mean I started this blog so I can have a space where I can practice my passion for writing, so I can write what I wanted to write and above all

when

I wanted to write. Blog has given me space, many bloggy friends and great interaction too but is it taking my passion one step further? am I getting the creative satisfaction? I started with writing what I wanted to write and ended up with writing mere ramblings of my day to day life, now I doesn't have time nor zeal to write some more crap. The another thing is that I don't want to bid a good bye to my blog. Whatever my blog is or how it is, still I have a sense of belonging for it.

It is not with my blog, what I see is that the whole blogosphere is dull for quite some time and on the top of it we Pakistani Bloggers are facing a bann. On the other hand, we bloggers aren't prepared for reading quality stuff because some of these pieces are long and require alot of thinking in order to comprehend them and make them your own while reading it. We want to read everyone's blog, we are the worshippers of quantity and not quality because both to write and read quality pieces, one needs time and concentration and who have time to do all this. One shitty blog of mine gets attention and the other with substance is left to rot in dirt. Sad and bitter world of blog and we all have made it this way. From now on I will write on my blog whenever I feel like doing it and what I feel like writing then whether its a thinker's piece or a rambler's, and I don't care whether comments flow in or not, if they come I will always cherish them and if not its perfectly fine for me.



PS: In few days, you will see a new blogroll on my sidebar. I didn't mean to offend any one but I will write and read what I want to but this doesn't mean that you people aren't welcomed to my space. Doors of my blog are always open for you :)


Scented Words posted by Raheel Lakhani :: 3:50 PM :: 4 Comments:

---------------oOo---------------
Thursday, March 16, 2006
LMAO Moments on Reality TV

'Simple Life Interns' starts today on Star World. So excited about it.. afterall who doesn't like dumb blondes and a hilarious show which has all friggin messy situation because of these two naughty filthy-rich spoiled adult brats named Paris and Nicole :p

And the best American Idol moments are when Ryan pulls legs of Simon in a way that actually makes rude and prompt Simon speechless; quite an achievement for Ryan and great fun for viewers. Taylor, Mandeesa, Lisa, Paris and Chris were top performers last night.. simply rocking.

So Dad scolded me yesterday. First try to understand this ritual, whenever my dad scolds me the same day or the very next day he either brings some yummy treat for me or else buys me a great gift. This time because of my illness, treat was banned so he bought me a Franklin Digital Dictionary and Thesaurus. Ohh I so love my dad :) and mom too and above all our ultimate creator, my dear God.

When I lost tons of pounds short time back, I bought a new closet. Now I lost another inch or two, at this juncture who will buy me another pant when the new one is not even a month old.. *cries for his new pant*

This blog is not rocking anymore, I think it is turning into a shit.. will talk about this issue tomorrow. Keep tuned in!!
Scented Words posted by Raheel Lakhani :: 12:13 PM :: 3 Comments:

---------------oOo---------------
Tuesday, March 14, 2006
Baddy Bad

Did I tell you that I am again down with Sinus like poor Lucy.. and that I can't even speak and I also burned my fingers while making the yummy hot chocolate milk. Ohh yours truly is such a cry baby. He also loves to lick Cadbury's Drinking Chocolate yumm but I wan't a thick hot chocolate not milky one, any suggestion?! Did I bought the wrong dabba(product) but who carez when it sill tastes yummmm?!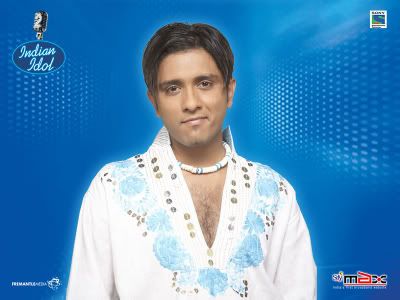 Indian Idol 2 results sucked today as it always does. My last hope also flushed in the drain. After Monali and Meenal, Amey is also out. What a protest the judges, audience and Amey's mom did on the set that they showed on the television. I thought it was a publicity stunt. Afterall now I don't even trust these shows. They aren't fair as there is no restrictions on voting and their lines mostly get blocked which has a direct negative effect on the voting.
Scented Words posted by Raheel Lakhani :: 10:04 PM :: 6 Comments:

---------------oOo---------------
Monday, March 13, 2006
NOT TO BE is the answer!

Why

not to be

Proud?
All the abilities (that you be proud about and then blow your trumpet everywhere) are unquestionably a blessing bestowed upon you by God Almighty. From Brain to those Talents, everything is HIS blessings. If you did well so what, one should have high self-esteem by being honest and true to himself than by being proud in front of other people.

A circus monkey even after thousand applauses still remains a monkey.



Why

not to be

Jealous?
See the brighter side always. Being jealous of others because of their material possessions or success is such a shameful act because you don't realize the other blessings that God have kindly bestowed upon you. You have shoes but a beggar's son would not have them, so its better and

wise

to be thankful while seeing the unpriveleged than burning your hearts out for something meaningless.

What if those shoes didn't exist in your dictionary of life in the first place?





Why

not to be

Complaining?


Everything that happens, or say didn't happen for that matter is always for a good reason. All you have to

think about it critically

and you will inshallah know the reason. If you don't, ignorance is bliss. God is above you and HE will do only the things which is in your best interest because HE

loves

HIS creation.

Complaining is equivalent to asking for trouble or maybe deliberately wanting some trouble.





Why

not to be

Unthankful?


God is very kind. HE always shows his love in his

unique ways.

Just count the blessing and happiness quotient of your life and you will find countless inviting doors. And the sad part is we can't even pay HIM back for even a single blessing. Being unthankful should be then out of question.

Why

not to be

Angry?
God has made all of us as Humans. We are neither stones nor animals, we have a life and we are alive with feelings. To be angry is to Godforbid disrespect his mastery and creation. HE has given us a human touch and to be angry on someone, showing disrepect, being arrogant or insenstive means that you yourself are lowering your status of being a human. It shouldn't be this way that when your own child is unhealthy, you rush to hospital for help but if its someone else's child then you become insensitive and ignore it by saying who carez!

God we will always need you help. Help us to improve ourselves and live upto your expectations. Without you we are nothing!

Scented Words posted by Raheel Lakhani :: 1:09 AM :: 2 Comments:

---------------oOo---------------
Sunday, March 12, 2006
Now its your turn honey.. I won't leave you as it is, bwahahahaa

A man checked into a hotel. There was a computer in his room, so he decided to send an e-mail to his wife. However, he accidentally typed wrong email address, and without realizing his error, he sent the email. Meanwhile... somewhere, a widow had just returned home from her husband's funeral. The widow decided to check her email, expecting messages from relatives and friends. After reading the first message, she fainted. The widow's son rushed into the room, found his mother on the floor, and saw the computer screen which read:



To: My Loving Wife
Subject: I've Reached Safely
Date: 21 st July, 2004

I know you're surprised to hear from me. They have computers here now, and we are allowed to send e-mails to our loved ones. I've just reached safely and have been checked in. I see that everything has been prepared for your arrival tomorrow. Looking forward to seeing you then! Hope your journey is as uneventful as mine was.

Have a Great Day!
Enjoy!! =P
Scented Words posted by Raheel Lakhani :: 5:20 PM :: 0 Comments:

---------------oOo---------------
Saturday, March 11, 2006
Prince Karim's remarks on the recent cartoons depticting our Holy Prophet

I was reading this speech today and Prince Karim Aga Khan mentioned the problem and its solution so beautifully and wisely,

Extract of Speech made by Prince Karim Aga Khan on 12th February 2006 at the Evora University Symposium in Evora, Portugal.


..."

A

n important goal of quality education is to equip each generation to participate effectively in what has been called "the great conversation" of our times. This means, on one hand, being unafraid of controversy. But it also means being sensitive to the values and outlooks of others.
This brings me back to the current headlines. For I must believe that it is ignorance which explains the publishing of those caricatures which have brought such pain to Islamic peoples. I note that the Danish journal where the controversy originated acknowledged, in a recent letter of apology, that it had never realized the sensitivities involved.

In this light, perhaps, the controversy can be described less as a clash of civilizations and more as a clash of ignorance. The alternative explanation would be that the offense was intended-in which case we would be confronted with evil of a different sort. But even to attribute the problem to ignorance is in no way to minimize its importance. In a pluralistic world, the consequences of ignorance can be profoundly damaging.

Perhaps, too, it is ignorance which has allowed so many participants in this discussion to confuse liberty with license -implying that the sheer absence of restraint on human impulse can constitute a sufficient moral framework. This is not to say that governments should censor offensive speech. Nor does the answer lie in violent words or violent actions. But I am suggesting that freedom of expression is an incomplete value unless it is used honorably, and that the obligations of citizenship in any society should include a commitment to informed and responsible expression.

If we can commit ourselves, on all sides, to that objective, then the current crisis could become an educational opportunity-an occasion for enhanced awareness and broadened perspectives.

Ignorance, arrogance, insensitivity-these attitudes rank high among the great public enemies of our time. And the educational enterprise, at its best, can be an effective antidote to all of them."....

Read full speech at: http://www.akdn.org/speeches/2006Feb12.htm
Scented Words posted by Raheel Lakhani :: 1:14 AM :: 2 Comments:

---------------oOo---------------
Friday, March 10, 2006
Fear Factor India
Fear Factor India premiered today on Sony Television. It wasn't that creepy nor the challenges were as disgusting as in the original series but still it is a great fun thing to watch. I know it takes hell lotta courage to do dares like these but I think they didn't showcased it in a creepy way that can force the viewers feel the chill. Pata nahi why but I feel like laughing instead of being sympathetic when the contestants are having problems. Adding few celebrities in a show was a good idea because this idea makes the show even more interesting. Btw does fear factor help? is being brave in such dares help? is it a big thing in its core to accomplish such fears of snakes, worms, height, water or anything physical?

PS: Haye why can't we Pakistanis also have some nice reality tv instead of those cheap shows like hospital reality tv and 21st century women?!
Scented Words posted by Raheel Lakhani :: 11:28 PM :: 0 Comments:

---------------oOo---------------
Thursday, March 09, 2006
Strange

A day can't get strangest then this.


Went to an uncle's place, he asked "Are you Raheel?".. He has seen me thousand times after the makeover and believe me the more praises the better it is for me ;) I haven't ever heard a happy tone from him but today I was like woahh this old man also know how to smile :)
Fetched bus from home to school. I didn't had the energy to walk a few steps from the bus stop to the school building so I planned to get off the bus a stop earlier and fetch a rickshaw from there. Now there a person asked me in an entusiastic tone, "Arey Salman Bhai kaise ho"(How are you Salman?) And I was like what!! Are you nuts I am Raheel man. Soon after one more person came and said, "Are you planning to go by rickshaw?" I answered in affirmation then he fearly asked, "Sorry I asked you, I thought you are Sam-Kings.. Salman. He also looks like you." And then I came to know that he was a friend of the former stranger who was waiting for him at bus stop. What a shit!! I have my look-alike and woh bhi in the same city, hello ppl can't it get stranger than this.
After much effort, I finally got a free rickshaw.. walking would have a been a better option. When I reached the school building and handed over money to rickshaw driver who told me that fare would be Rs. 30 but I said I wouldn't give him more than twenty bucks and he agreed. When I gave him the fare, he said, "Yeh achey paisey nahi hain"(These are not good bucks) and then I made a gesture to giving him tens bucks more but without talking it, he smiled and went away. I mean this is not that strange but yes I don't know what but something was surely strange about his smile.
First Class of Management Accounting and this happened. Our professor loves to give examples and he relates it to people. Like if he is giving an example he will say imagine this class-fellow works in production department and blah blah. Today he made me a security officer in an example. Now I started to laugh because it will be a hell lotta achievement if I can take care of myself alone and he is talking about a big friggin factory. I also heard students passing comments like my face is not suitable for security personnel job. Lolz!! a strange example.
Now my Financial Accounting teacher also gave an example which made everyone laugh and left me getting totally embarrassed with my mouth wide open. He said, "I Love you!!" in a very angry tone and then asked would I believe him. I was in such state of shock that said NOOOO and people started saying afterall he is a man and gay culture isn't that popular in Karachi. Strange, Strange, Strange and Weird!!
With so much sinus and mucus excretions, my nose is swollen now and its started bleeding because of a cut in it. Now I have a feel that I have a strange nose.
Now as if all this wasn't much, one more strange thing happened. After such tiring day I went to sleep earlier and when I woke up I felt as if my whole memory has been erased and I started feeling numb and confused. I was evaluating everything in fractions.. clock, time, world, life everything.. the topic that I taught to my tution student today. Loss of thinking, Loss of words and the ghutan(suffocation), I was ready for an asylum. Thanks God, Mom came to rescue and her affection did cure me. Those moments of anxiety where really frightening.
Sometimes I think that Isn't it strange that when a child knows everything and can do it alone then why parents enroll them for tutions? Whatever might be the STRANGE reason behind it, I am happy that I am getting some moolah :p
Scented Words posted by Raheel Lakhani :: 11:56 PM :: 1 Comments:

---------------oOo---------------
Wednesday, March 08, 2006
08-03-06

NEWS:-
Antara who was the only female contestant left in the competition bid her goodbye to Indian Idol 2, despite of the fact that many contestants who are below-average and incompetent are still there limping in the race. What surprises me is that although she is from a small village still she has an awesome
talent and on the top of it, her x-factor was more powerful than the city contestants, the way she performed and presented herself was really impressive. In India, village means a part of the country where there is immense poverty and very less exposure, no telephones and not enough money to buy a single pair of eye-glasses to watch television. She was little inconsistent in past weeks but she wasn't that bad. Now when most of the talented and interesting contestants are out and the wannabee freaks are still in, I know the one who will win won't score hits in market for sure. And Amey who usually doesn't show his emotions, cried on her departure.. OMG!! HE CRIED.
CELEBRATION:-
Today is Women's Day. On this occassion, MTV India celebrated it by the theme of 'Men All Day on Women's Day'. Now that was a rocking idea, I mean they featured all the male stars and their songs on Women's Day.. what an unique one! We Men may look very strong from outside but to be honest, most of us are even weaker than Women from inside and thats why we all need Women in different roles in our lives. I think for a Man, there can't be a better friend than a Woman. Though such friendships might not last physically forever because various reasons and the way our society works but still it will be the most fruitful experience that both of them can cherish forever. So I salute the women of the world and I salute those men who know their importance and give them the respect they deserve.
MOOD:-
So I have flu and sore-throat which makes my body feverish and weak. When I was all healthy and fine, classes weren't getting started and now when I am ill my first class for the new course is scheduled for tomorrow. Now what is this shit! My tution provider's management sucks big time.. bunch of senseless lazy losers.
PROBLEM:-
The problem is that with all this illness, I have to submit to lenghty reports tomorrow. And I have to complete alot of urgent stuff by weekend. Uff abhi sab hona tha!!
LINK:-
Celebrity Love Match
Goddess go and check your compatibility with Keanu ;)
Note: the test is also effective for all sexual orientations :p
QUESTION:-
Which movie would you like to watch on Women's Day?
PS: An apology.. I am extremely sorry for not viewing all of your blogs regularly because of illness, hectic schedule and the blog ban. I will try to catch up as soon as possible.
Scented Words posted by Raheel Lakhani :: 10:34 PM :: 1 Comments:

---------------oOo---------------
Tuesday, March 07, 2006
Clooney! Clooney!! Clooney!!!
Oscars, Oscars and only Oscars is all that most people discuss when it actually happens.. maybe some don't because they have better silly things to talk about :p

Okay Oscars are now over and the verdict is out. We all had the clue that Clooney will win the award for the best supporting actor - ofcourse male and he actually did! which proves our speculation to be correct. Yaay!!

So on this great achievement, lets dedicate this post to Clooney and praise him till we literally go out of words. Clooney is a handsome charming old man who makes some young girls surely go weak in the knees.. maybe he is the root cause of the growing disease of arthiritis. Does clooney have arthiritis? Only one person can answer this question and the blogger in question is Heewa, the biggest fan of Clooney on the face of this big earth. To be a friend of Heewa, you should be a big fan of Mr. George Clooney only then you can join the clan.. just kidding :p I don't want to get hit by sandals so now I will switch back and praise Clooney so I can have some home-cooked delicious brownies from her.

On a much serious note, yes he is a decent actor, good director and the top of it he has a very cute smile backed up by a killer sense of humor. And I am not gay!!

Okay so I have a contest for all of you, people you just have to answer this simple question.. Whose quote goes like this 'Not everyone is Clooney'? The winner will get a chance to share those brownies with me, only if I get some ;)

Now I should run because both sandals and the lady(maybe with arthiritis) are on their way and seriously I don't wanna get hurt. Congrat to Heewa for the Oscar.. Ohh I mean Clooney. Now you should also run away from this blog because nothing can be more confusing than this post :p
Scented Words posted by Raheel Lakhani :: 6:03 PM :: 3 Comments:

---------------oOo---------------
Monday, March 06, 2006
Are we clean?

When you have nothing to do on internet, go on orkut and waste your time effectively :p Now this is itself an issue altogether so I will discuss it later. For now when I was visiting some stranger's profile - btw these strangers and fraandshipper are such pains - I saw his communities tab in which there was a community named 'Clean Karachi'. The community had no picture on it and this fact really hit me hard. For me, a community should have a picture.. a compulsion. I stopped and reflected on it for a second, doesn't Karachi has a single clean area?

The answer is that no such area exists, its a bitter reality and just face it.. how will one be ever able to place a picture of clean Karachi on a community or a newspaper or on the face of this earth. Infact the porche area Clifton smells of gutter and chicken. Others have yellow-coloured depressive buildings surrounded by lots of trash starting for a sweet wrapper to something as disgusting as banana filth, some maybe also there on the middle of the roads. Pollution is on the rise, every day we breathe more impure air. We are so accustomed to this by now that we no longer smell or see this trash the way it deserved to be looked. Trash collectors come and collect trash for homes but we still see trash here and there.. does it lands up from trash cart to roads again? How and Why are the big questions? Will Karachi ever be clean?

A city's or a society's inhabitates and their maturity is reflected by their surroundings. If their surroundings are clean, this reflect they are also clean. Physically, mentally and morally clean to be exact!! But hey here most people even me, don't even give a damn to organize their rooms and make them all nice n proper, so the surroundings and city is something way too big to talk about. I seriously don't know what will happen of this issue.. everyone's effort collectively will bear some fruit or else we will have more patients of respiratory diseases in our city.

PS: Visit this!! Something not related to this post but yes surely related to the blogsphere.
Scented Words posted by Raheel Lakhani :: 2:50 AM :: 3 Comments:

---------------oOo---------------
Saturday, March 04, 2006
Five Bloggity Bites
1) Name five blogs that you like to visit every day.
1) Heewa
2) GreenHead
3) Anonymuis
4) Sidrat
5) Goddess
.. only because they mostly update everyday as blogsphere is very sleepy these days, every blogger on my sidebar is important for me so every single updated blog on my blogroll so people you don't have to worry ;) Thanks for always being there.
2) Name five blogs/bloggers that inspire you.
1) Alternate Thinking
2) H.O.PE.
3) Cecilia
4) Jeff
5) Trailady
3) Name five blogs that you find the most informative.
1) Asian Smiles
2) Fahad
3) Nabeel
4) Shirazi
5) Aisha

4) Name five podcasts and/or video blogs that you enjoy.
Sorry I don't visit any =s
5) Name five blog tools or blog services that you really love.
1)Unkymoods(I just loved it but unfortunately it is now closed) so now Imood
2) BlogPatrol
3) Blogrolling(the thing I don't like about it is that sometimes it just goes insane)
4) Haloscan(I love it regardless of the fact - we all know - that it is partially free and annoying sometimes)
5) Brainy Quote

Blog survey by:
http://weblogs.about.com
Scented Words posted by Raheel Lakhani :: 10:09 PM :: 1 Comments:

---------------oOo---------------
Friday, March 03, 2006
Censorship but in a wrong direction

Blogspot blogs have been blocked in Pakistan. What a shit!! The reason is that many bloggers around the world have republished the cartoons in question and it is 'blasphemous' according to the law of Pakistan as it is hurting sentiments of millions of Muslims. Read More.

Okay if you want to block then do it on specific blogs which have such material, why they have blocked every single blog. I dont have problem with this censorship but why all the blogs? It is not fair, I think its not only about cartoons but there might have been a stronger motive behind this censorship.. afterall bloggers

together

can influence the world. Such acts of circumscribing the freedom of speech of a common man are so disappointing. When people visiting blogs doesn't have any direct problem with it then whats the use, instead bloggers are trying to project a clean positive image in front of the world. Don't you think blogger's voice is being heard?! They should acknowledge their efforts, instead they have put a senseless restriction.

PEMRA(Pakistan Electronic Media Regulatory Authority) is filled with idiots who just keep on banning things. They don't want any improvement in media scene nor they want the reality to come on surface. If they want to censor something, go and censor channels like Filmazia who make people insane by showing rotten lollywood movies. Hell ya with all the restrictions!! People who are having problems can use http://www.unipeak.com

I need a favor from all the bloggers to set their comment settings to 'open in a new window' so we poor helpless people can comment on their blog because if the comments page opens in the same window, the comments usually don't get posted.

Okay so Bush is coming to Pakistan. We need to install or atleast evacuate one more monkey cage in the zoo.



Update:

By grace of God, A is improving. Thanks for everyone who showed concern. Keep Praying!!
Scented Words posted by Raheel Lakhani :: 10:36 PM :: 2 Comments:

---------------oOo---------------
Thursday, March 02, 2006
Dumb Dilemmas

I don't why am I feeling gloomy these days.. I mean in form of mood swings. Is it because the sinus is back? Is it because I am sitting idle at home for about 1 month because my classes will start sometime in this month? Is it because of A's(my uncle's daugher) health? Is it because I have many people's immense pressure upon me? Is it because my sleeping schedule is completely messed up? Is it because I am not doing these that can want to do but didn't get time for no reason? Is it because I am completely screwed up? Is it because I am getting a intuition that I might miss my position from only 1 mark? Is it because my bloody net here in Pakistan is not allowingme/able to access blogs? Is it because I am wasting alot of time? Is it because of fears of future which should not be there in the first place? Is it because of all the tension that is piled up in my head for Idontknowhowmanyyears? Is it because I am facing alot of dilemmas?

Answers itself are in the questions but I don't know from where should I start the change. I think I should get real now, alot of faking is already done now it should seriously stop. I have to be more religious because you gotta practice the faith because only faith is no good. And I should sleep at time. Then everything will fall into place. I hope so. God give me the willpower, you know I always need your help, we all do!

Okay so the problem is would I be able to complete a friggin one-year diploma while doing ACCA because my class timings are not fixed and after june the workload will be immense(can we find a more intense word). This question needs an urgent answer. I want to do this but I am not interested in some courses of diploma. It will give me basic informaiton about filmmaking but I don't want to learn animation. The thing is one-year is hell lotta time and much of my time will also get wasted. Let see where the nature takes me!!

I seriously condemn today's bomb blast in Karachi. I seriously don't know what these terrorists are upto.. mindless freaks. I don't really know their religion, none of us do and it won't matter. Terrorists are afterall terrorist and only terrorist. On the other side of coin, deaths only happen when they are actually planned to happen. Btw the protests in India against Bush were rocking. OMG!! he is getting tons of filthy insult and I seriously like it. Don't you think Bushy looks like a Monkey, let me tell ya that he don't only look like a monkey but he is a monkey in reality and not only a monkey but a

confused

stupid idiotic Moronic Monkey. Ohh I so like it and I so hate him. Bwahhahaaa!!!
Scented Words posted by Raheel Lakhani :: 11:53 PM :: 0 Comments:

---------------oOo---------------
HorrorScope said it all!
LEO




DAILY HOROSCOPE - Mar 02

Date of Birth: 08/13

Things could develop very rapidly today, Raheel, so hang on to your hat! You might find it a challenge to complete all of the tasks on your list right now - a list that is continuously growing. If you have an important deadline to meet, you might need to put in some extra hours at the end of the day. A lot of unpredictable energy could be bouncing around right now. You could find yourself dragged into impromptu discussions or running urgent errands. Remember to schedule time to relax at some point!
From this you can just imagine how busy I was today.. thanks God I live upto other people's numerous expectations. Raheel saves her respect, but he doesn't know whether he saved the day or not ;)
Scented Words posted by Raheel Lakhani :: 11:46 PM :: 0 Comments:

---------------oOo---------------
Wednesday, March 01, 2006
Paagalpan a.k.a. Madness
Now Meenal is out of the Indian Idol 2. I guess Indians will end up making a besura Idiotic Idol whose cds and cassettes won't get sold for sure. After so many shocks this is not the biggest one. Second on my list after Monali.. I am still her performances, Meenal has the most distinct and unusual voice in Indian Idol. There was something complex about her personality that always impressed me. I am still trying to figure out what it was! And after all like every ususual and different product, talent, voice or personality takes time to get accepted by the market, same happened with Meenal. I think there was no lacking on her part, it is the janta and judge Farah Khan who are responsible for her vote out. Indian people want simple a.k.a. stupid singers cum performers who according to Farah Khan has X-Factor. I was so shocked because despite being one of my favorite choreographer and director, she doesn't know what is a different between a childish/comical performance and a brilliant performance. Btw did I tell you that Meenal is very beautiful girl with sparkling eyes and killing smile.

Yesterday I was watching a current affairs program on Geo with my Dad and both of us were laughing hysterically about the guests' comments and their senseless allegations on each other. One renowned Mullah Politican was when asked why are you doing such violent protests, in answer he kept on insulting the president that Musharraf is this and that on which another party leader said that this proves that these Mullahs are just trying to create propaganda against government to harm them. He also pointed out that this Mowlana so-called Saheb didn't even mentioned that he and his party is doing it for their love of Prophet Muhammad. He also said that if they say that they are the only ones who are good muslims and the rest are sinners then it would be wrong because he is no one to give judgement on other person's faith. He added that President Musharraf and PM Shoukat Aziz are also Muslims and have love for our prophet like you all other Muslims so to put such blames is not a respectable thing to do. On which Imran Khan said something very stupid.. I can't recall it right now but yes whatever it was, it was a very stupid comment. I was thinking that when a person like Imran Khan who himself admits that he is not that religious and is only a politican then there was no need to call such person on a show which discussed how protests should be peacefully done against the cartoon controversy because he was not speaking anything related to topic, infact he was diverting the issue by saying that it was his biggest mistake in his whole political career and in his whole life(I doubt!) to give Musharraf his vote of confidence. Our so-called national and religious leaders are lame, mad and paindoos.. please get a life people!

It is so hot today and I am so tired because I have never done so much khuwari in my whole friggin life for the submission of some fees. My eyes are hurting badly. Wanna have some sleep so see ya later. And before leaving, I know that I haven't seen many of your blogs for a long time and I am sorry for that but what can I do, my net is unable to access the updated posts. I am working on it.. hope it gets fixed or else I still won't kill anybody :s/:p

Chill!!

Update: My uncle's daughter is improving. Thanks to all of you who prayed for her. She still needs your prayers as she is not completely out of danger. There is a long way to go but yes I also know that God is Kind :)
Scented Words posted by Raheel Lakhani :: 3:11 PM :: 2 Comments:

---------------oOo---------------