lingo of my inner voice
Monday, January 31, 2005
boring procedure... ruined my day!
we people believe that there are four reasons in a year but hey think again. aren't they
6
? tsk! why u people always forget the examnation and the damn
ADMISSION
season. I hate these two to such an extent that my blood boils above104
o
centrigrade. Exams make me tensed, depressed and sleepy so i have to use my laughing therapy to soothe myself but for admissions there is no way out. duhh!! All those running when time is also running short, waiting in long queues, tolerating other people's fights in the queues, anger of people, understanding what people are saying while eating those
Paans
, saying the sir sir thingy again and again, the problems of attesting all the lame documents, misplacing documents, errors by administration and all other chaos. isnn't it a big time pakao(boring) thingy but everyone have to move through this phase but it is more disgusting for BCom, if you are doing ca and want to do bcom as well for the safe side. With CA alot of more problems come along, infact CA is also an enigma.
Scented Words posted by Raheel Lakhani :: 11:41 PM :: 0 Comments:

---------------oOo---------------
Sunday, January 30, 2005
acknowledging the significant

hey i am a leo.. we ppl have few friends but they all are really close ones bcoz they are tested on the scale of time. we dont go for any altoo faltoo person, they can join us but they cant be our real friends. What to do, we are helpless coz of this habit. You have to be "special" to be my friend. The ones who are not in my company, they surely are losing some fun. I am not being a sweet parrot but yeh thats how i feel and other say too. I like only those who are down to earth, balanced and caring. They should be very defensive for their friends and should be good to me. I hate those who are Muun Charao type. These are absurd showoffs having huge complexes within. The result is that sick reputation and nobody like them so Hey who want you, if u dont want me then bye bye tata adieuz. Thanks to all those who have been my

real

friends. Company is large at my side but the true ones are the only special ones. Would like to acknowledge them. Umer, Hira and Sabika... u are th best frnds i have ever got. Wasim, u r my bro!! some other significant frnds in my

REC

group(dey noe who dey r)... kudos for ya. Thanks for everything u have done for me. May we be friends till eternity last. Adore ya all :) Call me whenever u need me and i will always

try

to be there.

Scented Words posted by Raheel Lakhani :: 5:47 PM :: 0 Comments:

---------------oOo---------------
Saturday, January 29, 2005
Aditi Paul roxz

shrugs* fortunately or unfortunately, i missed the vote out episode of indian idol yesterday , unfortunately coz i like the show very much and fortunately coz my indian idol ADITI PAUL was voted out of the show and i can't see her leaving the show.. silly ppl voted her off, she was the real indian idol. This show is so shocking that after so many shocks, i think i have to admit in a hospital. I missed her farewell song sigh! I know hearts sighed and some must have stopped as they saw Aditi sing her farewell song last night. Her performance on the last show was the best and that was her fault and because of it india voted her out. duh! Indian Idol will lose its rating after Aditi has left. The show will not be the same ofcourse in negative way.

"When soft voices die, they vibrate in the memory" yeh Aditi said it and i agree. I liked her persona, her voice, her bubbly and sweet nature, her child in me wala attitude.. to make it short I loved Aditi as a performer, singer and human. Aditi is the best, she roxz. Best of luck dear, u will go far!

Scented Words posted by Raheel Lakhani :: 11:54 PM :: 0 Comments:

---------------oOo---------------
sum of my work n me - love photography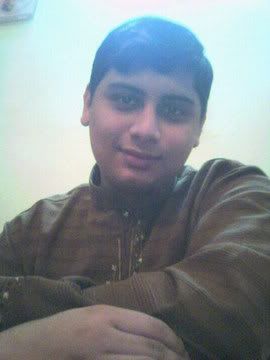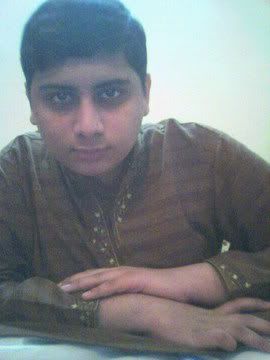 Scented Words posted by Raheel Lakhani :: 2:07 AM :: 0 Comments:

---------------oOo---------------



I have a very bad memory in this young age of mine - maybe bcoz of my injury - and as always during my journey from home to school, i thought something on which i wanted to write but forgot. Despite this fact i have to write something as i went to a boring shaadi today and now the only thing which can grant me some peace is blogging for sure. Lets start with journey in buses, i hate travelling in karachi's public buses as there is cheap crowd, alot of noise and filthy atmosphere but we have to compromise on many things in life. But i specially like the drama that we can see when i bus stops at a stop and alot of bachas come and advertise their baloons like"china ke bade bade gubaare, 5 ke das aur 5 ke paanch". I sometimes thing what is their lives? Child Labour uff! i feel so much pity for them but dear wat can we do when life is so cruel.
....Then you come home after a one hour journey, u switch on your tv and wat u see. Models are pampered and are termed as VIP. Those politicians and many of the elites are also like those models. Those ppl show off and wat they get is a VIP tag and treatment. I think the real VIP for me is my dad, mom, some of peers and all those who are contributing to make my life and world better but sigh! no recognition for them. we are such jerks duh!
....... And then u go for a hair job, boredom strikes and the next second u feel sleepy but the end part i.e. shave is the best part. it refreshes you, u can sense the breeze, u are pampered and who in the world doesnt like it. it is not for free baby i have given bucks to the hairdresser. nothing comes free in this world.

Scented Words posted by Raheel Lakhani :: 1:21 AM :: 0 Comments:

---------------oOo---------------
Friday, January 28, 2005
e-m-b-a-r-r-a-s-e-d

when u fall in front of everybody on the damn dirty, filthy and under-construction - like always and will be like this - roads of mera karachi, and then ppl laugh at u from behind, this is really very very very and more very embarrasing and then it becomes worse when they dont wanna listen to u as they are still giggling which makes it frustrating too. During this moment a true friend says "aise mein haste nahi hai n' laga toh nahi" (eng trans: u ppl shudn't laugh at this, did u hurt urself?)... its really amazing!! it cant take your embarrasment away from ya but certainly can soothe its effect. life is full of such silly and embarrasing moments but yaar dat makes life so fun, but still the question is... is it right?

- i m just so desparate to right something about the intense effect of videos, films and writings - and wat should be their feel? i wanna right a blog about it but i doubt i will write a one pager(may be more than dat) article on it. coz when i write.. i write, write and write n' then make it crisp! with some chopping and eating ;)

Scented Words posted by Raheel Lakhani :: 1:27 AM :: 0 Comments:

---------------oOo---------------
Wednesday, January 26, 2005
blogging is fun!

its such an annoying feeling, when u have lots of thoughts to speak about but there is no one available to lend an ear for it - or u r running short of time because of some busy schedule to share them with others. Luckily, i have my computer - i call it idiot box - and a blog to vomit out my thoughts but sigh! time is a very cruel thing. This whole thinking process made me realize that BLOGGING has become an essential part of my life. For me, writing has turned into passion.

BLOG

has helped me in understanding myself and different issues. It has given me insight over how i think about different aspects of life at a certain moment... soundz so intellectual, this is me.

There is always some driving force behind everything, and yes therez also one acting here. I have seen one of my frnd Hira writing a blog, she also advised me to have one it looked a boring and time consuming thing to me. I was right for that moment only. When I joined CA, my english teacher

Ms. Saulat

- a gr8 teacher with awesome personality -

told me that i can write well. Then all the applause flattered me, the comments by fellow peers motivated me, and finally i have a blog to say it my own. Then there was a class of functional english

(there are too many english classes and as many teacher too in CA)

, where the Ms. Shehla told us about her writing passion and give a gem of advice that i can neva forget. She told if u feel like writing something, you have really a great attachment to something and you feel it strongly then u will always write

well

about it. It worked for me and here i am writing a blog. I write it for my satisfaction but i always like comments about how i write, wat u like about this blog, where are the loop holes, what should i improve etc. I know many people visit my blog but the sad part is that only 1% of them comment. Its okay! Life is like this.



PS: saw amina haq in mahive vdo of faakhir... vdo is a medium of expression but sigh! they just waste money. amina haq is not my fav but she looked awesome in the vdo.. nabila is the woman behind her looks here.. cheorography was excellent maybe coz the person was an indian. overall asim raza doesnt know to experiment on the plot but there are always some elements which are surprising in his videos.

Scented Words posted by Raheel Lakhani :: 11:30 PM :: 0 Comments:

---------------oOo---------------
Tuesday, January 25, 2005
bitter experiences

rain makes me lazy.... i was suppose to study alot the previous night but sleep took the revenge, duh!!! and then that chilly morning, i was literally frozen, felt like i was under a big block of ice. Winds hitting me like hell and i m helpless, i can't do anything. Tension was already there because of the paper and in addition to it was the atmosphere of muree. Unfortunately or fortunately, i have neva been to muree but that moment defined it all, snow was the thing that i felt missing.

Travelling through traffic of karachi at afternoon, was a death sentence today. i thought about my family for a moment and then felt like praying for forgiveness of my sins from the God almighty as everything is unpredictable in karachi and u neva know( r u getting my point). I got the answer of my curiousity about the increasing rate of road accidents.

But the paper went well, i m happiee. i could have done betta but with such less time and that big problems, its fair enough!!

"alls well that ends well"
Scented Words posted by Raheel Lakhani :: 9:49 PM :: 0 Comments:

---------------oOo---------------
Sunday, January 23, 2005
the two sides of a coin

yesterday, there was a carnival - organized by US. we thoroughly enjoyed it, all those cheers at our stall, noisy announcements by one and only ME, papi chulo song, tall clown and especially flying high on desi version of the pirate ship ride. It was great fun! made a huge profit for our organization. But the worst part is that my exams are commencing from tomorrow, its really tough to satisfy the whole faculty and administration when u r doing CA. So, pray for me. There is loadz of burden of studies, a huge course completed in less than 6 months - sounds pathetic and it really is like this. Luck and hardwork both counts. I hope I get through.

-IM(indus music) is becoming garbage day by day(worst show is cafe current- those two gals interrupting each other, don't know wat VJ-ing is all about). But there is still some hope left. Saw "on the fringe", fantastic show, raw feel, no ambiance but something really worth watching... promoting wat i term as intellectual or alternative entertaiment.

-shahida mini defining fashion is the most lame paindoo-ish thing, i have ever seen on TV.


studies are more imp... bye
Scented Words posted by Raheel Lakhani :: 4:19 PM :: 0 Comments:

---------------oOo---------------
Saturday, January 22, 2005
know something abt me :)
Cattell's 16 Factor Test Results
| | | |
| --- | --- | --- |
| Warmth | ||||||||||||||||||||| | 70% |
| Intellect | |||||||||||||||||| | 54% |
| Emotional Stability | ||||||||| | 30% |
| Aggressiveness | |||||||||||||||||||||||| | 74% |
| Liveliness | ||||||||||||||| | 50% |
| Dutifulness | ||||||||||||||| | 50% |
| Social Assertiveness | ||||||||||||||| | 42% |
| Sensitivity | ||||||||||||||||||||| | 66% |
| Paranoia | |||||||||||||||||| | 58% |
| Abstractness | |||||||||||||||||||||||||||| | 82% |
| Introversion | ||||||||||||||||||||| | 66% |
| Anxiety | ||||||||||||||| | 50% |
| Openmindedness | ||||||||||||||||||||| | 66% |
| Independence | |||||||||||||||||| | 58% |
| Perfectionism | |||||||||||||||||||||||| | 78% |
| Tension | |||||||||||||||||| | 54% |
Take Cattell 16 Factor Test (similar to 16pf)
personality tests by similarminds.com
Scented Words posted by Raheel Lakhani :: 1:30 AM :: 0 Comments:

---------------oOo---------------
Friday, January 21, 2005
the real sacrifice
have WE Muslims have ever understood the real meaning of sacrifice? is it only limited to Cows, Goats and Camels? The freaking problem is that we never realize that Islam is a religion of nature so it has alot of symbols and examples to make us understand its real meaning or - betta to say - Essence. The real sacrifice is of your wants and your time by devoting them for Allah and Islam. Your conscience should be conscious of the fact that why you are here... and wat was the purpose of the whole sacrifice of Hazrat Ibrahim. We should be more open towards the religion and should follow the mysterious web of traditions while using some intellect too. So please dunt consume urself only by filling ur stomachs with all that meat and plz share it with those others too who really need it. Sacrifice is also a life-long process so follow it whole year(please its not the bakra wali qurbani). May every Eid bring a lot of wisdom in our lives. Thats wat, i want to pray for. Again Eid Mubarak!
Scented Words posted by Raheel Lakhani :: 11:55 PM :: 0 Comments:

---------------oOo---------------

BAKRAs RIP but i can't



b

akras and their english i mean bhaaa bha... ufff, finally

eid

has come with all those dirty, filty mess on the streets. The stinky bakras, their blood and me -walking- on the road wat a combination for a perfect vomit but it didn't happen. The ones who have been or will be slaughtered in these three days,

MAY THEIR SOULS RIP

. Its already extremely hard to walk on the streets of mera apna karachi and these bloody water has made it next to

impossible

, dont forget that i was wearing a Kurta Shalwar.. datz also too hard to carry in such . Eid has never been a

very

special day for me b'coz most of my relatives live abroad but this year its really disgusting as in these few(

only 3

) holidays, i just have to study, study and do alot of more study as my exams are starting on 4th day of eid duhhh! Looking forward to 2nd day of eid as there is a mela, organized by

US

and will be enjoyable moment for all of us from 2:00pm to 11:00 pm, cool naa.

EID MUBARAK!!!

Scented Words posted by Raheel Lakhani :: 11:33 AM :: 0 Comments:

---------------oOo---------------
Tuesday, January 18, 2005
promoting sleepy-ism

Most people consider number SEVEN to be lucky but its far - yeah far unlucky for me. The small hand of clock on 7 and the bigger one on 12, that makes 7 o'clock - an everyday

curse

for me.
Chilly Mornings are always problematic. It was 7 o'clock, i was under my blanket and it was its warmth which kept me alove. Mom was trying hard to wake me up by her low soothing voice and me crying (as usual) for few more minutes - to get my senses back; or simply to sleep more. And with every upcoming beg, my mom's voice changed into a shout - louder voice. All the drama made me realized that I was damn very late duhhh!! life is such a trauma . With that imperfect-fast-dressing and other hinderances on road, i was late at school. But no worries at all coz the

perfect

teacher was also late. All of this run and hosh posh was meant to be a FULL STOP to my suffering but the picture was actually other way round. First class: English Essay Writing; i got my worst essay structure, scored 5.3, wanted to have 5.8 - 6. why m i pampered so much! anywayz i like it =P... The rest of classes were extremely boring too and it is always impossible to sleep on the lousy chairs of my not-so-darling school. "WANT UNCONDITIONAL SLEEP"

Scented Words posted by Raheel Lakhani :: 11:28 PM :: 0 Comments:

---------------oOo---------------
Monday, January 17, 2005
creamy coffee

alaska creme coffee of dunkin' donuts is a heaven delight to have.. so herez a recipe by one and only ME which has similar or maybe betta taste.



2 scoops

vanilla icecream(can also use orange, mango, blueberry or chocolate)


1/2 cup

milk


1/2 teaspoon

sugar(if its needed... i don't prefer it)


3/4 tablespoon

coffee

shake it in blender till everything is mixed smoothly.... tada your rich creamy coffee is ready! sip it, drink it and cherish it.

do try it... its delicious

Scented Words posted by Raheel Lakhani :: 11:45 PM :: 0 Comments:

---------------oOo---------------

6 seconds to achieve freedom

fears run through narrow veins with a speed i just cant explain! fears restrict us from doing things want we want to do. fear drives me crazy like everyone else. the over-ruling factor of it, shorten our horizons. it is a courage indeed to think about these fears itself and then constantly worry about it, but its not the solution. fear and then freedom;

6 seconds

are vacant between their transition. those 6 seconds can make you their slave for lifetime(or atleast till the time when those 6 seconds come again). if you just push yourself back then you will end-up being marooned from your ambition or else the worries and shivers will make you mad and anxious. Letting fear go in those 6 seconds is the wisest thing to do because this will give you a life-long freedom. Learning with fear, is it appropriate?

"Proper Learning cannot be carried out with fear". yeah thats why financial economics is out of my reach. When your teacher cant tolerate the noise of your ballpens, the noice of your coughs, or the noise in the corridor plus obviously the noise made by the fans and all other noises - which i haven't mentioned - because he cant concentrate then God help! that learning can be worst than hell. students are so scared that they are ruining their future and ofcourse if they dont, they will be kicked out of the class with alot of insult classifying them as marijuana addicts but the fact is the people who can't concentrate are more likely to be addicts of wateva - u noe whom i m pointing. it hasn't happened to me yet and there is not enuff classes left too :) life is the name of adjusting but its the fact that one hand can't clap. If CA's are like this... i wont be like one of them, if i got through it smoothly with all dat mess.

love is also a fear... fear of losing someone. let be free, love dem as much as you can. dont allow the environment, condition and miseries take the matter in their own hands. love is name of giving and not taking. giving is more important when others want it badly coz they dont have anything else to live on; n never forget the love and support dat they gave u b4.

crawling in my skin
these wounds they will not heal
fear is how I fall
confusing what is real
-

Linkin Park: The Hybrid Theory



Scented Words posted by Raheel Lakhani :: 1:54 PM :: 0 Comments:

---------------oOo---------------
Sunday, January 16, 2005
cold coffee's curse

happy b'day to dad.... toda was a nice day full of joys, learning and fun.

there is nothin betta den cold coffee... no substitutes available. with every sip, u start possessing it, eventually asking for more of it and when dat one cup is all consumped, u cry for another... give me as much coffee as u can and will keep on drinking it until and unless i dunt get fed up with its sugar. i like combination of little sweet and little bitter with less milk and more sips ;) i m changing into a coffee freak, sweet fanatic. hey its suits me best coz i m as sweet as sugar and as addictive as coffee. tada!!! i dunt understand the fact that once you start liking coffee, y u become so greedy for it. i m afraid of falling into the category, i will control my temptation and will have coffee only once in a week or so.

Scented Words posted by Raheel Lakhani :: 11:55 PM :: 0 Comments:

---------------oOo---------------
Saturday, January 15, 2005
dunt u cry tonight!

Give me a whisper
And give me a sigh
Give me a kiss before you tell me goodbye
Don't you take it so hard now
And please don't take it so bad
I'll still be thinkin' of you
And the times we had...baby
And don't you cry tonight
Don't you cry tonight
There's a heaven above you baby
And don't you cry tonight
And please remember that I never lied
And please remember
how I felt inside now honey
You gotta make it your own way


But you'll be alright now sugar




You'll feel better tomorrow




Come the morning light now baby




And don't you cry tonight


-Guns n' Roses

y m i so possessive? y can't I give? y shud i give something if its already my right? y people annoy me? y ppl upset me? y dey give me head-aches? y dey want me to fight? y dey compell me to take one dozen aspirins? y dey r so mean? y can't i forget all this? y can't i annoy? y joys fly away in seconds and then depressing time appears ..? boston kreme donut n a cup of cappuccino.. oh such a delight... sunshine of heaven and within some hours here i m feeling lonely, depressed, angry and torn; in this state of mind i m just helpless. i m not in a position to write anything...
Scented Words posted by Raheel Lakhani :: 11:00 PM :: 0 Comments:

---------------oOo---------------
Friday, January 14, 2005


hareesh, toda voted out of indian idol;
nice banda- good vocie - cheerful personality,
will miss ur voice n charm at indian idol.

i dunt understand y the heck ravinder and mukesh are still there.
my top favs: aditi paul, prajakta, abhijeet, amit sana

Scented Words posted by Raheel Lakhani :: 11:14 PM :: 0 Comments:

---------------oOo---------------

3 minutes n 29 seconds with real me



me:

hey wat r doing here at blogger?




real me:

sharpening my blur lined thoughts



me:

but...?




real me:

yeh i noe, it may not look like an alien thing for me



me:

when did u figure out that u can put down your thoughts at a website page?




real me:

appreciation motivates me even more than it flatters me.



me:

ohh nice... so y do u write?




real me:

there is always a purpose behind everything. i write to improve my expression but unconciously there is a keen desire in me to be read and understood by others. it helps me understand my self too.



me:

understand urself.. hmmm but how?




real me:

hey man, you ask too many questions.. i just write wat i feel writing; its has become my addiction. whenever i think about or remember any dear moment, i just wanna enjoy it with myself and share it with all others. its so exciting



me:

addiction ahan.....




real me:

yeh i m creative as most of the leos... you noe its in my blood and also in some of my friends' - your company too influence.



me:

wat were you thinking yesterday morning while traveling in a rickshaw?




real me:

its always hard to wake up at 6am in morning bcoz of the fact that u had slept at 2am in the same morning. i was feeling sleepy yaar... but suddenly sleep reminded me of sleep-overs. it was great childhood fun. Sleep-overs where sleep was little and gossip was huge. all those aunties and cousins doin all that gossip, i am partly listening to them, playing ludo and watching movie at the same time.



me:

childhood was fun naa.




real me:

yeh the innocence, the carefree attitude, adorable chocolates, hide-n-seek, birthday parties and crazy dancing.. i miss all dat



me:

10 days left for dooms day... my CA send-up exams are near :x. i've to go n study




real me:

i dont feel like studying... i wanna give one more dodge to myself but there is no time left for it. tsk! i have to study anyways coz its indispensable.



me:

goodluck for your exams




real me:

i need it badly man, thanks... okay c ya laters



me:

no more talkin!




real me:

returns to the state of oblivion


listening to: Rabba-techno(Musafir)... simply adorable

Scented Words posted by Raheel Lakhani :: 9:47 PM :: 0 Comments:

---------------oOo---------------
Thursday, January 13, 2005
fruits always grow on branches



di•ver•sity

/ noun
range of many people or things that are very

different

from each other - OALD



"There were never in the world two opinions alike, any more than two hairs or two grains. Their most universal quality is diversity"

- hmmm quite acceptable. Every thing has its own identity and a unique taste hence diversity exists everywhere. If you invest your capital in different businesses, your risk will be minimized therefore can be lucrative also. Same is the case with cultures, every culture has different origin, history and experiences. When we live in or visit a diversified nation, we get a great chance to know about many people under the same roof having diverse cultures and values, and can benefit from it by incorporating their useful elements in our lives. Have you ever thought if only one genre of music existed, wouldn't it be so boring? Its the virtue of diversity that if you get bored with one genre; you can try your ears on others. The diversity in art and architecture- oh such a great treat; Karachi also contains a lot of diversity in its architecture - go n see saddar and kharadar.

Pakistan and specifically mera karachi has always been like this because many people have come and settled here having origins 0f South-east Asia and elsewhere. Diversity in elements of life bring diversity in experiences. When you meet a punjabi, you can feel the loudness. When you spend some moments with a memon or a gujrati like me(we are the worst speakers of urdu, it is our trademark LOL); u cannot hold yourself from laughing like hell. When you meet a bengali, you can feel the kindness and modesty of them. The interesting part is that every individual has his own taste, culture, tradition, origin, values, beliefs, perception and anything and everything. We can get so much experience, knowledge and guidance from meeting different people, by seeing different aspects of something or by trying our hands on different forms of a thing. Diversity has some place for everyone, there is a private room for every1 in Diversity to accomodate himself. Diversity has always been there but unfortunately we dont know how to use it plus we have never thought how many benefits it can provide us. It is the fundamental thing to realize that it can bring alot of vibe, success and security in our lives.

- i have written this blog the second tyme because everything in karachi is unpredictable; same happened with me as electricity betrayed and u can easily sense wat happened to my pc - it turned off. Btw its good as it has also given some diversity to my this blog too coz earlier it was little different.

Scented Words posted by Raheel Lakhani :: 10:45 PM :: 0 Comments:

---------------oOo---------------
Wednesday, January 12, 2005
does heaven look like this?

i completed my 10 yrs of education in 2002, now more than 2 yrs have passed and during these two yrs, i had no contact with my best friend and shweet sis Rabz. But today she called and i talked to her after such long time. it was a pleasurable talk. we termed her as most jangli and jaahil gal in our skool whose only interest was daada giri and datz it. she even didnt knew how to talk with someone but here she is speaking with me via phone in ENGLISH with such adorable accent dat my mind kept saying only one word

Amazing

, it looked like i was day-dreaming. The thing is she had never showed her interest in studies in skool, but when she got into college; she had a passion of im-proving herself plus she got alot of motivation from her peers and teacher too. A girl who never got good marks in english took advanced english in her hsc with subjects like psychology and passed it with flying colors. Isn't it gr8!

"U'll never get to heaven if u're scared of getting high"

She told me that she has also transformed herself from a tomboy to a gal - with streaked hairs and coloured lenses. wwwoooo! so much has changed in these two yrs. We all (me, sehrish, rabz and many others) were such good friends in skool, we used to annoy our english teacher, bunking periods while sitting in kitchen LOL, participating in every event and ohh dat cooking competition was such a fun. We indeed had a blast spending those 10 yrs in the skool. Our friendship is like a rainbow where everyone has different personality like different colors of rainbow, living at different ends but our feeling of friendship, care and concern is always coherent like one band of several overlaping colors. I look forward to meet all my frnds at skool pretty soon and i hope that we remain friends till eternity lasts. :) very happy today, she made my day - rabz impressed me much!

tomorrow's topic for study: DIVERSITY

Scented Words posted by Raheel Lakhani :: 8:33 PM :: 0 Comments:

---------------oOo---------------
Tuesday, January 11, 2005
freakin thoughts

Today i m not in a mood to write a big post but u-noe i cant resist. pointers will satisfy my need.

1. I watched -a not usual conservative- an Islamic Program on tv by Najam Shiraz in which they visited a special children's school. Special children are really

SPECIAL

. They are a great source of inspiration for us as they are always thankful to God even-though they have suffered alot and on the other side of the coin we are surviving like lousy slobs that only have heavy sacks having trash of complains for Gods. We are not at all thankful for his blessings. When i see the hardwork, concentration, enthusiasm, devotion et cetera of this children; it just amazes me to such an extent that feel proud of them and consider myself mere human and sometimes feel ashamed because i m not utilizing my capabilities to the fullest.



What we fail to understand is that they don't need our sympathy; help if possible is a great aid. We need to imbibe that these men and women lead as much a complete life as you and me. They laugh, love, flirt all of that and more. They are not children of a lesser god."

- Sanjay Leela Bhansali


2. I am now fully surrounded by numbers. I am feeling like a magnet where all the numbers are forcely attracted. I feel them like anacondas attacking me after each second making me vulnerable and intoxicated. Now i have developed an

Arithmophobia

(fear of numbers). This is wat CA is all about. Duh! God help me.





3. Be modest but don't be over-modest. Bottom line - "excess of everything is bad."

4. Why is dere so much prejudicism in society? Why a person is not liberate enuff to do wat he wants to do? Why people wear masks, fake out .... and make faces towards him? Think about it!

i think i m still missing out something but no regrets

Scented Words posted by Raheel Lakhani :: 10:31 PM :: 0 Comments:

---------------oOo---------------
Monday, January 10, 2005
i m blessed so much!

God has showered his countless blessings on me, may be

much more

than i truly deserve. I m blessed so much; if i add 'from others' in this sentence, would it be justified? i dont think so. Many times we just compare ourselves with others that he has this and i dont have this blah blah! is it fair enough? no certainly not. HE is the master of all creatures, he takes care of every one of them without any prejudism. HE is always fair, its the other thing that HE might not look just to many people but- let me make this thing clear to you - he has given u all the resources by which you can lead a good life. He has given u the greatest gift '

Intellect

' by which you can find him and succeed in anything you want and always remember Money doesnt define your success because smugglers are also very rich. HE is always there, u only have to do one thing:

just find HIM

by find HIS resources, made full use of them, be satiated with it, thank HIM and try to fulfill your religious purpose of life. This life is a trust given by him to you so dont be dishonest with it. Intellect is not the only thing; he has given me loving family, nice friends, different guardian angels in form of humans, many opportunities by which i can try to attain my aim of life to complete the Purpose of my life. There is a big difference in both of them. Dont take your religion for granted and also dont follow it blindly. Just try to enjoy the small happy moments in your life, always be thankful and

Dont forget to inspire and aspire

:) feel like writing much more, but i think its enuff for today.

PS: i m damn sleepy since morning, tsa is as pathetic as kyunke saas.... i m depressed, hourlies are coming near and fear is hitting me badly. i wanna sleep

for gud

- hey not forever but for betterment LOL =P

Scented Words posted by Raheel Lakhani :: 10:05 PM :: 0 Comments:

---------------oOo---------------
Sunday, January 09, 2005
feeling just awesome!

Today is 9th jan 2005, we went to pizza hut to celebrate my best frnd umer's bday... i have got fed up by ph but it was huge fun today as all of us agreed to come and sit at one place after about million unsuccessful efforts which were made sometime in the past. Treats are always fun and so is "chocolate fantasy ice-cream". Being around friendz is always a gr8 joy b'coz my frndz are ultra cool ofcourse like me. we just rocked the ph by our noisy cheers and laughs about our lousy universities duh! In addition to all that menace, we also made the whole place messy like an upside down cheese cake. We didnt waste any chance to annoy those waiters too. Raza a.k.a. Chuchoo my notorious frnd (btw he is famous for it) was the hero i mean zero of the day. He has too volumes: loud and louder, second one was his preference today LOL. cant forget hira and saebz too for their amazing company. AKHSS(my kewl h. skool) was the greatest thing which ever happened to me and these are the best frnds i have ever made plus i dunt noe when we will meet again as making and messing plans has become our fav hobby. i hope we remain frnds till eternity lasts. :)

Scented Words posted by Raheel Lakhani :: 8:33 PM :: 0 Comments:

---------------oOo---------------
Saturday, January 08, 2005
my magic

laughter :D is such a good feeling. i love laughing, its nearly like my passion. when friends are around, i find a huge smile on my face. During that if something funny happens; may it have a very little humor, i always feel like laughing on it. However when i laugh too much then the real problem arises, my whole body starts shaking like hell which means i cannot hold myself from laughing and then whole world laughs with me.

Thats wat the magic of my laughter is.



I hope that every new day brings alot of laughter, happiness, success and enlightment... may my purpose of life gets fulfilled. btw my purpose of life is not something like mere laughter :)

Scented Words posted by Raheel Lakhani :: 11:25 PM :: 0 Comments:

---------------oOo---------------
Friday, January 07, 2005
completely shocked

i was not much inspired today to write something as i was empty minded but here i watched Indian Idol the show about which i m just crazy and then i was completely shocked. One of the talented singers and a very gud performer Rahul was voted out by indians. i dont know why it always happens to him where ever he participates he doesnt get wat he deserves as it has happened in many of indian singing competitions where he participated. And dat ravinder ravi who has a weak background but doesnt have that extra-ordinary talent is applauded one episode after another, these ppl are real emotional fools. Plus these ppl also made my Aditi Paul cry. i love her performances... anywayz no problem if aditi cries coz she is at best in anything she does. LOL. I hope she wins, Prajakta is also very good ;) Farah Khan cried, infact whole group of participants and public cried, even rahul Cried alot and all of them gave him a standing ovation that he truly deserved.

More over heading towards much serious talk. Hours ago, i realized at 12:00 am that "Charity begins at home". We have seen the effects of tsunami incident but the huge enthusiasm of people to help these victims blew me away. i am proud to see that humans exist in these times too.It is always rightly said that if u want to change the world, first change urself from within and we indeed saw that. Every person -across the globe- is contributing so well that only ARY DIGITAL has accumulated above 2 Million Dollars, but with this monetary help these ppl need your prayers too. Help them in making their lives easier. There are many hints(nishanian) for everybody in everything that happens so please keep your eyes and minds open and use your intellect to understand urself and the supreme power GOD.

Scented Words posted by Raheel Lakhani :: 11:18 PM :: 0 Comments:

---------------oOo---------------
Thursday, January 06, 2005
perfect happiness comes from a two-rupee note
A two-rupee note or maybe a five rupee one
From a lady who had no blood relation with his son
But for a child who considered him the great grand mum
It was an affectionate gesture that always spread fun



It was her love that made the child feel his worth
Her memories give me so much comfort
As now Maji is no more with us on earth
But Her prayers are my strength when times are tough



I miss her so much which I can't explain
Her death caused me a huge amount of pain
But today I realized, alive is the love chain
Because she is in my heart at all timeframes.
My dearest maji(late neighbor of ours, I considered her as my grandma), passed away few years ago which was a big shock to me and my inner self as she was supposed to come at our home every single nite and it filled our home with happiness and made us look complete. She passed away three to five days before my b'day leaving an envelope as a gift, telling my dad that she will also give my mom something special on my b'day which my mom liked immensely but never got. It was not important for us to have these things as we had already got the love that was treasured in that gifts and still having comfort from it…
I saw an old lady today showing her affection to a child and at that moment I just remembered my maji, which was such a soothing feeling. When life has become so busy and brutal, it has become just impossible to find this unconditional love. The love and affection she gave me in my childhood days by giving a two or five rupee note which was not a worth for me at that time or now but yes but the love hidden in it was always priceless and precious for me. I always walked to her to ask for her prayers before exams and result and ran into her home to tell her that I got the position in class. That news made her happier than me. I know her absence has left a void and there is no need of filling it as she is and will always remain in my heart; same is the feeling of my family. I know where ever she is; she can listen to my heartbeat that expresses my love for her and I know she is still praying for me while relaxing in heaven.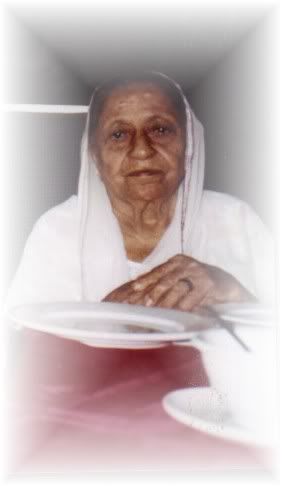 Scented Words posted by Raheel Lakhani :: 11:46 PM :: 1 Comments:

---------------oOo---------------
Blogger personality?
Your Blogging Type is Confident and Insightful

You've got a ton of brain power, and you leverage it into brilliant blog.
Both creative and logical, you come up with amazing ideas and insights.
A total perfectionist, you find yourself revising and rewriting posts a lot of the time.
You blog for yourself - and you don't care how popular (or unpopular) your blog is!
Scented Words posted by Raheel Lakhani :: 4:35 PM :: 0 Comments:

---------------oOo---------------
Wednesday, January 05, 2005
:)

today was a holiday.... i always wait anxiously for it to come... i studied

more

today for a change.
at night watched tv, throughly enjoyed it... i miss those MEIN KIA SUNGU wali serne ads which do not come nowadays. i hated it completely but i always get a guilty pleasure by watching it as i can imitate dat lady with a paindoo accent. uspe TOH AISE BOLO NAA wali ad LOL.
i also realized something today; scoldings, empathy and tolerance can do well and nobody has no right to harm anyone physically. i did it once so i m sorry for dat. no sorries for u but to my inner self. everyone wants love and this should be our inspiration. we should spread love not fears in the society and specially children. u have whole right to express your anger but do not cross your limits by harming others physically and mentally coz these scars are hard to deal with; there is no easy plastic surgery for it.

Scented Words posted by Raheel Lakhani :: 11:34 AM :: 0 Comments:

---------------oOo---------------
Tuesday, January 04, 2005
recalling....

morning starts at 11:30...
night ends at 12:00
and in between lies nuthin but usual boring stuff except the climax of movie HULCHUL dat i watched today but the story was really bad.
it would have been betta if i have studied some more eco or have opened my mind for anything more creative than just sitting in front of computer and doin nuthin...
frustated again for many reasons.... need some break. bye
Scented Words posted by Raheel Lakhani :: 11:10 PM :: 0 Comments:

---------------oOo---------------
Monday, January 03, 2005
urgh!

everybody reads my blog but they dont post any comments :(

Scented Words posted by Raheel Lakhani :: 11:52 PM :: 0 Comments:

---------------oOo---------------

short1

some joys, some disappointments... datz more than enuff for today!

Scented Words posted by Raheel Lakhani :: 9:44 PM :: 0 Comments:

---------------oOo---------------
Sunday, January 02, 2005
mommy, i m so happieee

After such hard work for research and then comparitively less for presentation...

success came my way. I m more than happy, we won the competition.. not exactly but came 3rd which is definitely not bad... quite an achievement

. Yaehoo!! i m throwing party for me and only ME @t INDULGE sometyme soon. Btw i am damn tired coz program was extremely boring but sleep will surely compensate the cruelling effect of it. Just wanna say, when ur gud work gets recognized by others, the feeling which arises, is more than gr8 and all those congratz by everyone flattered me much. Life doesnt end here, CA is next m. imp thing on my list... a really tough one but i hope i can also pass it by flying colors... btw blue is my fav color but i wore an orange shirt at my presentation, everyone said it looked good on me :)

next meeting: tomorrow... me, myself and u

Scented Words posted by Raheel Lakhani :: 9:18 PM :: 0 Comments:

---------------oOo---------------
Saturday, January 01, 2005
1st day of shen tan

it was a perfect start with a rough chilly winter morning... me wrapped up in sweater and my bare face inviting the cold breeze to hit as hard as it can. natural air conditioner works the best for sure. another gud thing was i saw a new mood of karachi today; best described as silent and dull... ohh the only thing i can hear were winds dats it. also got second highest in eco financial, i consider it to be a gr8 achievement =p.
But the whole day was not as perfect as it shud have been on the first day of new year(shen tan) bcoz i wasted alot of tyme at college... had messed all the work and sequence of my presentation for a competition scheduled for tomorrow. Now God can only help me and my frnd... He has already come to our rescue by giving me an idea or more like a satisfaction dat i needed immensely.
I hope we will able meet expectation of alot people and most importantly of ourselves. Gudbye Jan 01, 2005... i wanna sleep... i m damn tired ahhhh! nothing betta than fan at the highest speed and me under a blanket laid lazy like ...... LAZY!

Scented Words posted by Raheel Lakhani :: 11:37 PM :: 0 Comments:

---------------oOo---------------

2005, here it comes

while its 12:00 AM n here comes a new year... i m sittin infront of my idiot box and writin this post. sounds really exciting duh!!! was supposed to goto indulge n have a cup of coffee and enjoy the chilly nite but all went wrong as always and whole plan messed up.

after turning into a deaf person with all the noise of fireworks one after another, i need some silence where i can feel the real joy of new year; where i can realize the fact dat

I and my family are lucky enuff to see this year too

. past year was great... had my share of happy, sad and disturbing moments but thats wat life is. I also had to leave akhss but the friendship with my akhss mates(betta to say my best frnds) is still growin stronger. In 2005, there will be new opportunities and experiences and ofcourse there will be more study hours too. there is no holiday tomorrow and my college is also open(coz administration is really kanjoos in givin offs) and i have to do alot of work too...."i want one more day to relax" sigh! i dunt think its possible so folks enjoy the happiness, take good care of urself, pray for urself and others while i continue with my work. adios samigos.

Scented Words posted by Raheel Lakhani :: 12:18 AM :: 1 Comments:

---------------oOo---------------